Tennessee Valley Blueways & Water Trails
The Tennessee River Valley's sprawling system of "great lakes" are fed not by one, but numerous great rivers that gather in the rugged highlands of the Appalachian Mountains and Cumberland Plateau. Waterways throughout the region offer ample opportunity for flatwater and smooth-current paddlers to enjoy some of the best scenery, wildlife watching and multi-species angling the Eastern United States has to offer.
Below is just a partial listing of notable day-floats and extended-trip paddle courses worth investigating above the Tennessee River's western reaches. To plan your trips, always make sure to check current flow conditions: Download the TVA LakeInfo app for smartphones, visit www.TVA.com/environment/lake-levels or call 1-800-238-2264.
A prime venue for exploring secluded coves and surveying splendid scenery, South Holston Lake straddling the Virginia-Tennessee state line isn't formally designated a "blueway," but it nonetheless offers endless do-it-yourself flatwater trailblazing potential. The Little Oak Recreation Area on the Tennessee side of the lake's eastern shore serves as a picturesque, out-of-the-way launchpoint and campground carved into a remote peninsula wrapped in the sprawling Cherokee National Forest. From there, pick a direction and start paddling: quickly you'll find yourself enveloped in serenity and confronted with countless courses to paddle in search of diverse perspectives on dizzying landscapes. This lake's big-sky mountain views could make Montana jealous. Plenty of dispersed backcountry and island camping enable you to pitch a tent, hang a hammock or spread a picnic on a special wooded waterfront stop-off spot all to yourself. If stunning panoramic landscapes are what you seek, this is worth a peek. Views on Lake SoHo are never just so-so.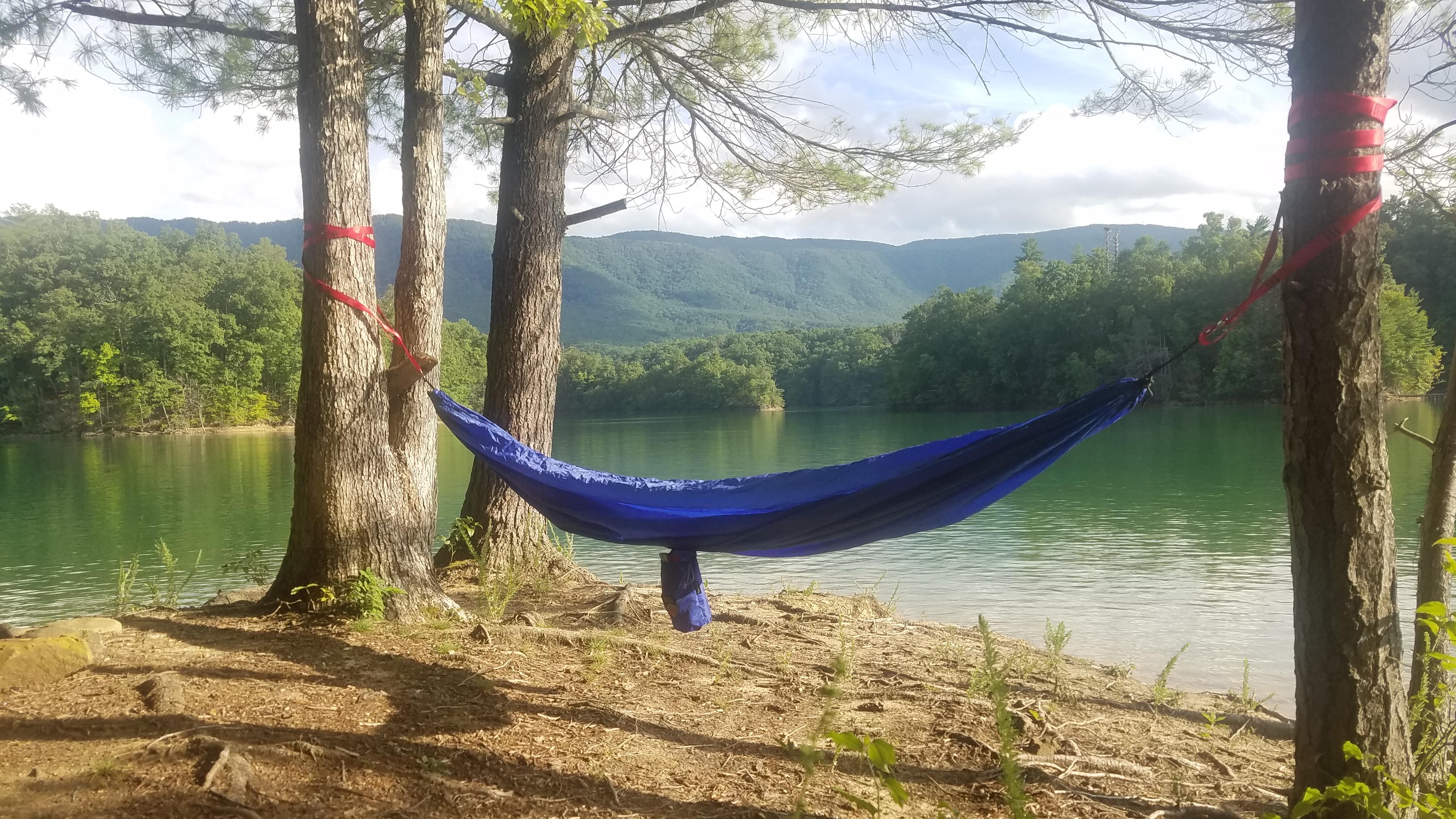 The Clinch River rises in Tazewell County, Virginia and flows for more than 130 miles along a southwesterly course past Russell, Wise, and Scott counties before crossing into Tennessee en route to Norris Lake. Widely considered the most biologically diverse river in North America, the Clinch is one of the richest habitats for freshwater mussels on the planet. Clinch River State Park is Virginia's first water trail park. Although still in a development phase, several of its "string-of-pearls" properties are open for public access and a number of outfitters and guide services along the river have for years already served the growing number of recreational river users. Clinch River State Park is envisioned not just as a recreational destination, but as a resource providing unique education potential owing to the river's ecological diversity. The Nature Conservancy has deemed the Clinch River "One of the Last, Great Places."
The Holston River Blueway stretches 52 miles from the Cherokee Dam to Knoxville. Four major river arms (the Nork Fork, Middle Fork, South Fork, and Watauga Rivers) combine to make up the beautiful Holston River, which spans 274 miles. It draws people from across the nation because of the excellent trout fishing below South Holston Dam, and smallmouth bass fishing further downstream. The flowing streams are also a popular destination for visitors to kayak, canoe, and paddleboard. Throughout its course, paddlers will enjoy enchanting countryside and can stop along the way for impressive hikes, like at House Mountain near Knoxville.
Located in Claiborne and Hancock Counties north of Knoxville and feeding into spectacular Norris Lake, this winding, 114-mile stretch of free-flowing flatwater paddling paradise drains a thousand square-miles of watershed and is the second largest segment of river in Tennessee that is unobstructed by a dam. And like its nearby sister tributary, the Clinch River, the Powell boasts some of the most biodiverse moving waters in a temperate climate anywhere in the world. Volunteers for the Powell River Blueway project have worked diligently to give the public excellent access to this upper Tennessee Valley gem, with at least 19 designated launch-points and informational signage to help those new to the area efficiently plot their put-ins and pull-outs.
Deep forests and scenic, history-steeped Cumberland Mountains and Appalachian foothills envelop the oldest New Deal-era reservoir in the Tennessee River Valley. Norris Lake's sweeping reaches and secluded coves have for generations beckoned hordes of boating enthusiasts seeking waterborne fun under the dazzling Tennessee sun. In addition, a marvelously labyrinthine Norris Area Trail System is evolving to connect several immense public land trail-recreation complexes to one another in Anderson, Union and Campbell counties. Two state parks, a county park, a city park and a TVA recreation area combine along Norris's shores to offer great lake escapes for those seeking to put city skylines and workplace worries behind them. A Norris Lake Blueway is now under conceptual development along a serpentine lower swath of the dynamic reservoir's monumental depths. Norris Lake is not just the oldest of TVA's reservoirs, it is stunning on every level and remarkable in every respect. The vast "Loyston Sea" area alone offers limitless paddling potential for meditative exploration and productive fishing. "On some lakes, it is difficult to find any land along the shore that isn't developed, but at Norris that certainly is not the case," promises Keith Montgomery, director of Big Ridge State Park on Norris Lake's southern shore.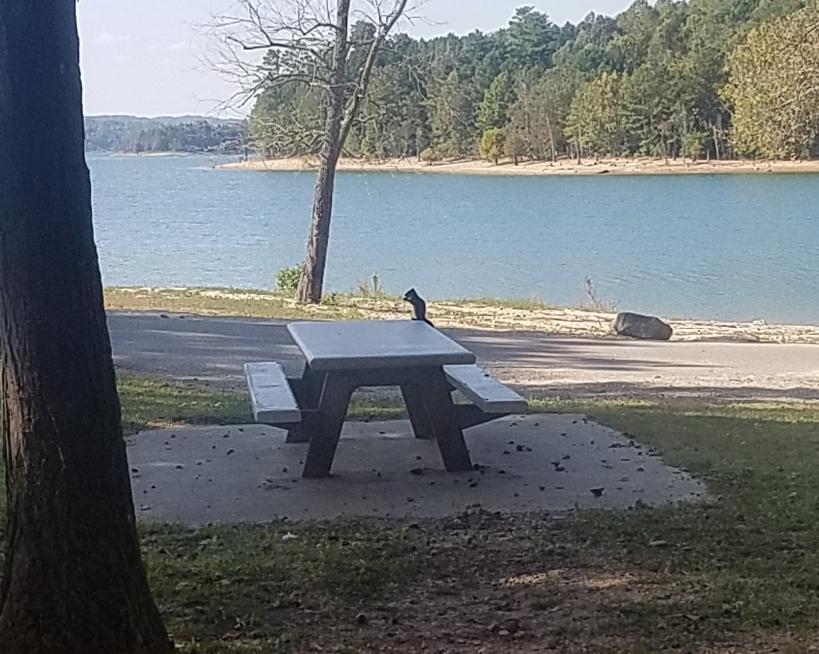 Fifty miles of scenic flatwater paddling along the Clinch River make up the Pellissippi Blueway. The name "Pellissippi" is derived from the Cherokee term for "winding waters," which is what they called the mighty river. Much of the 173 miles of shoreline of Melton Hill Lake is undeveloped with numerous coves, islands, and navigable creeks. The river passes several limestone bluffs through the ridge-and-valley region of East Tennessee. Twenty miles of river between the Pellissippi Bridge and Melton Hill Dam is designated a state scenic river. The 38 miles of the north shore of the Clinch are undeveloped (DOE reservation) from Brashears Island (mile 10) to Edgemoor Bridge (mile 48). Melton Hill dam is at mile 23.2 The Oak Ridge rowing venue is at mile 50.
One of the oldest rivers on the planet, the French Broad River originates in lower-western North Carolina and flows northward through the Appalachian mountains. It crosses the Tennessee state line in Cocke County and from there runs 102 miles through three more counties -- Jefferson, Sevier and Knox -- before merging with the Tennessee River east of Knoxville. Known for a great diversity of woodland tree specimens, the sylvan banks of the French Broad feature fine stands of beech, birch, sycamore, black willow, sugar maple, and hornbeam. Numerous access points exist along the Tennessee blueway sections, as well as abundant camping. Cocke County is especially suited to short day floats, offering river access points 4-5 miles apart for paddling kayaks and canoes.
Tellico Blueway
Not without good reason does Monroe County, Tennessee's tourism website call the Tellico River arm of Tellico Lake "a dream come true for flatwater canoeists and kayakers." This blueway is ideal as both an introductory paddling experience and an attractive destination for serious seekers of Appalachian scenery and wooded quietude. The route takes paddlers into places often inaccessible to powerboats. "At 11 miles, the Blueway is long enough for an overnight float, but short enough to paddle in one day," says VisitMonroeTN.com. "Much of the designated route follows stump-filled waters that are too treacherous for large motorboats, but ideal for human-powered watercraft." The Tellico Blueway follows a narrow channel forming in the tranquil lake backwaters that widen into the expanses of the large reservoir.
The Toccoa River Blueway headwaters gather in Union County, Georgia and flows north into Tennessee, where it is known as the Ocoee River. These crystal waters offer some of the Peach State's most productive trout fishing -- and for that matter some of the best in the Southern Appalachia. Breathtaking scenery and manageable runs and riffles make the Toccoa River an excellent destination for fishing, camping, hiking, canoeing. The river's flow and depth are dependent upon rainfall, with some portions requiring you to pull your boat through the shallow areas.
Southeast Tennessee's Hiwassee River -- which in fact gathers in the high country of Northern Georgia and Western North Carolina -- provides a range of outdoor recreation that draws visitors from across the Eastern United States. Whether you seek an exhilarating whitewater plunge or a more contemplative pace, you can find it on the Hiwassee Blueway, which runs 55 miles from steep mountains through idyllic savannas and lowland marshes into Lake Chickamauga at historic Blythe Ferry. Top-quality trout fishing is on tap in the cold upper sections of the Hiwassee, as is hot bass fishing and spectacular seasonal bird watching in the middle and lower river. The Hiwassee Blueway flows through the Cherokee National Forest and historic towns like Reliance, Delano, Charleston and Calhoun and features remarkably diverse views of gorgeous natural landscape and numerous cultural heritage sites.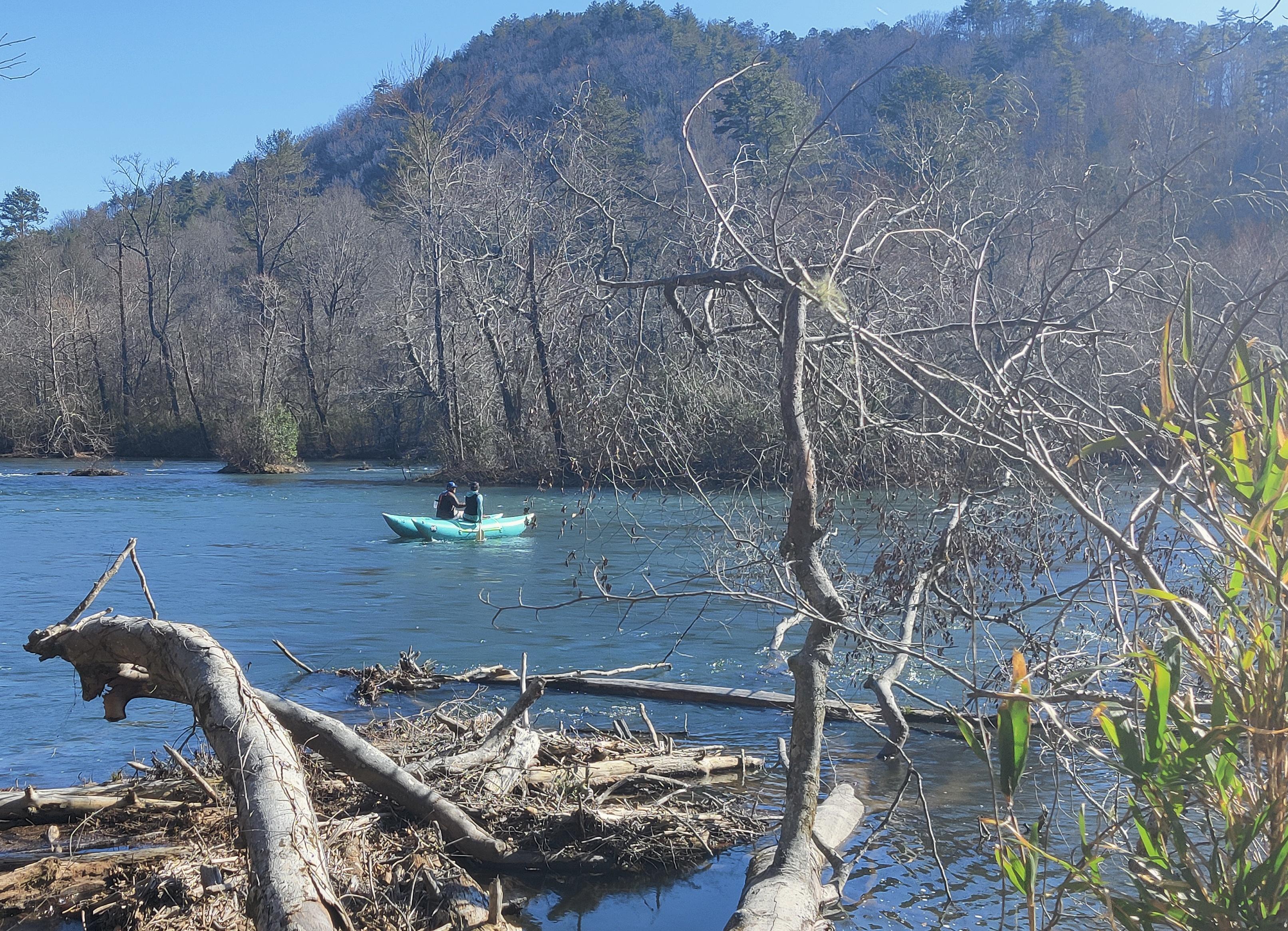 All the sections and reaches along the Tennessee River's 650-plus miles of main stem possess their own charms and wonders, both natural and man-made. But for sheer beauty and sheer cliff-walls, the roughly 50 miles of designated blueway from Chattanooga's Chickamauga Dam downstream to Nickajack Dam in Marion County is a one-of-a-kind float worthy of planning a special multi-day trip. As the river curves its way through the 200 million year-old Tennessee River Gorge, paddlers will gaze upon one of the most unique and exhilarating natural treasures in the Southeast. The 27,000-acre unique scenic preserve, overseen by the Tennessee River Gorge Trust, provides habitats for more than a thousand varieties of plants, ferns, trees, grasses and flowers as well as a rich wildlife population and dozens of archaeological sites bearing evidence of human presence in the gorge dating back at least 10,000 years.
Franklin County's Tims Ford Lake in south-central Tennessee is formed by the 175-foot tall Tims Ford Dam that stretches 1,580 feet across the Elk River. The reservoir covers 10,700 acres and boasts more than 250 miles of shoreline, offering some of the best lake paddling in lower Middle Tennessee. An abundance of meandering paddle courses present themselves along the scenic lake's main channel and its remote coves and tributaries, with camping and picnic locations aplenty for day trippers or overnighters alike. And Tims Ford Lake isn't just a picturesque lake -- it's one of the top bass fishing and recreational reservoirs in the Southeastern United States. Check out Tims Ford State Park as a launch point for exploring this somewhat hidden Tennessee Valley treasure.
The largest tributary of the Duck River, the Buffalo River is a 125 mile long run of stream perfect for paddle-propelled discovery excursions. It's the longest unimpounded river in Middle Tennessee and serves as home to abundant wildlife and 85 different fish species. The wooded landscapes, hilly banks and quality angling make the middle and lower reaches of the river especially popular. The upper reaches of the river in Lawrence County have been designated a State Scenic River. The section above Henryville is usually floatable on a consistent basis from November through August but does tend to get quite low in the late summer and fall. Local companies rent canoes and will coordinate trips, including overnight camping trips.
Flowing southward out of Tennessee across the Alabama state line into Madison County, the Flint River offers one of the best family floats in the Yellowhammer State's north central region. Always a favorite section for paddlers of all ages and experience levels is the three-hour float from Highway 72 to Little Cove Road. Three year-round springs feed this section of the river, which also offers four exploration-worthy islands, scenic bluffs and camping. Good bass-catching waters are found throughout the river, which holds largemouth, spots, rockbass and a few smallmouths. Abundant bluegill, sunfish and catfish also call these waters home. Six public access sites serve the Flint River, giving floaters a multitude of potential trips to plot. For multi-day trips, plan to stay at one of the primitive campgrounds or private rental cabins along the river's shores. More adventures await at nearby Monte Sano State Park and on the trails managed by the Land Trust of North Alabama.