In the South, we love our food. Especially if it is fresh and locally grown. The Tennessee River Valley is known for a variety of fresh produce and farmers' markets provide an excellent opportunity to get a taste of the region. And, there are no shortage of farmers markets In the Tennessee River Valley even with COVID-19 looming; these hard-working folks continue to grow and produce a bounty of goodness for everyone to enjoy.
June was national fruit and vegetable month, but why not continue the celebration into July and make plans to visit a local farmers market. Farmers' markets offer fruits and vegetables at the peak of the growing season which means flavor will be at its best. When produce is picked at the peak of their ripeness, which is what you will find at a farmer's market, it simply tastes better and is more nutritious.
Continue reading for some of the top farmers markets in the Tennessee River Valley and after loading up your tote bags, don't worry with not knowing how to prepare your bounty. We have provided some scrumptious recipes for you to have on hand.
Top Farmers' Markets – Buy Fresh Buy Local
The Tennessee River Valley has rounded up some of the top farmers markets in the region worth checking out this summer. All of the markets are producer-only markets, which means all vendors grow it from a farm nearby, make it, or bake it from scratch in a local kitchen. While these farmers markets offer the traditional fruits and vegetables of the current season, visitors to these may also get a hold of some especially tasty treats not readily found in big box grocery stores.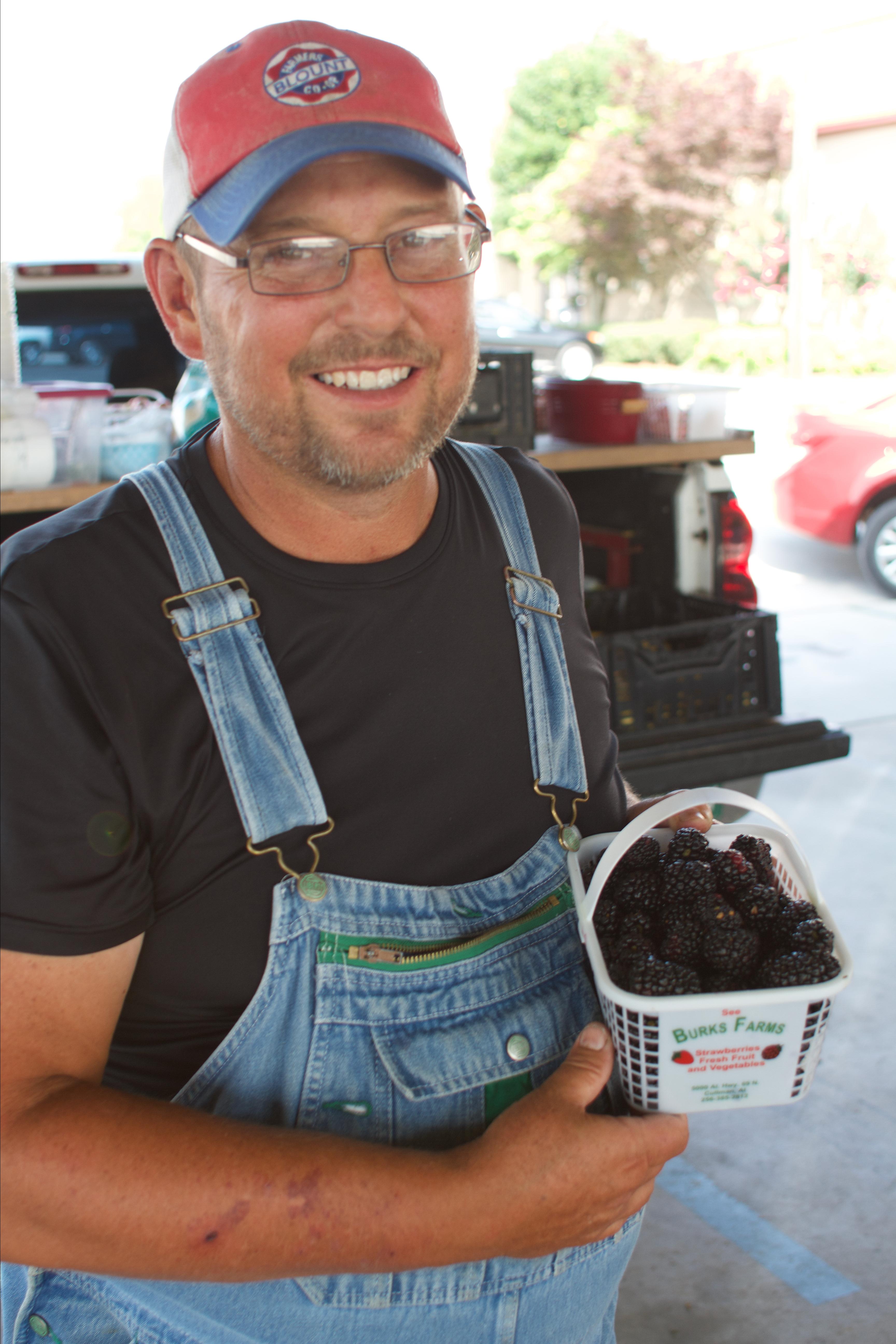 While at New Harvest Farmers' Market in Knoxville, check out the bee honey sodas for a refreshing twist on a delightful summer drink.
Some of the flavorsome offerings at the Maryville (TN) Farmers' Market include locally made pasta, no spray, pesticide-free apples, homemade pimento cheese and strawberry lemonade jam.
The Harriman (TN) Farmers Market sets up at David Webb Riverfront Park. This park lies along the banks of the Emory River in downtown Harriman, providing a great place to walk or just enjoy the scenery. Be sure to check out the fresh farm eggs, baked goods, handmade knives and artisan items.
Some interesting items worth checking out at the Murray (KY) Downtown Farmers Market, if you are lucky to catch them in stock, include candied habaneros, bitter melon, Baja carrots and roasted red pepper ketchup.
Oak Ridge (TN) Farmers Market offers handmade toffee, creamed honey, fresh cut flowers and Lavandula x intermedia, or as we all know it, lavender!
A popular vendor at the Union County Farmers Market in Maynardville, Tennessee offers fresh handmade biscuits that melt in your mouth. Flavors include summer blueberry, pimento cheese, parmesan ham and rosemary and sausage pinwheels which, by the way, uses local sausage and fresh grown thyme.
In North Alabama, the Athens Saturday Marketis just as its name implies, only open on Saturdays. Some of their unique offerings include donkey milk soap, fried pies, candles and beignets. Head over to the Lawrence County Farmers Market in Moulton and if you are not up to shelling beans and peas, they have a machine that can do it for you for a small fee.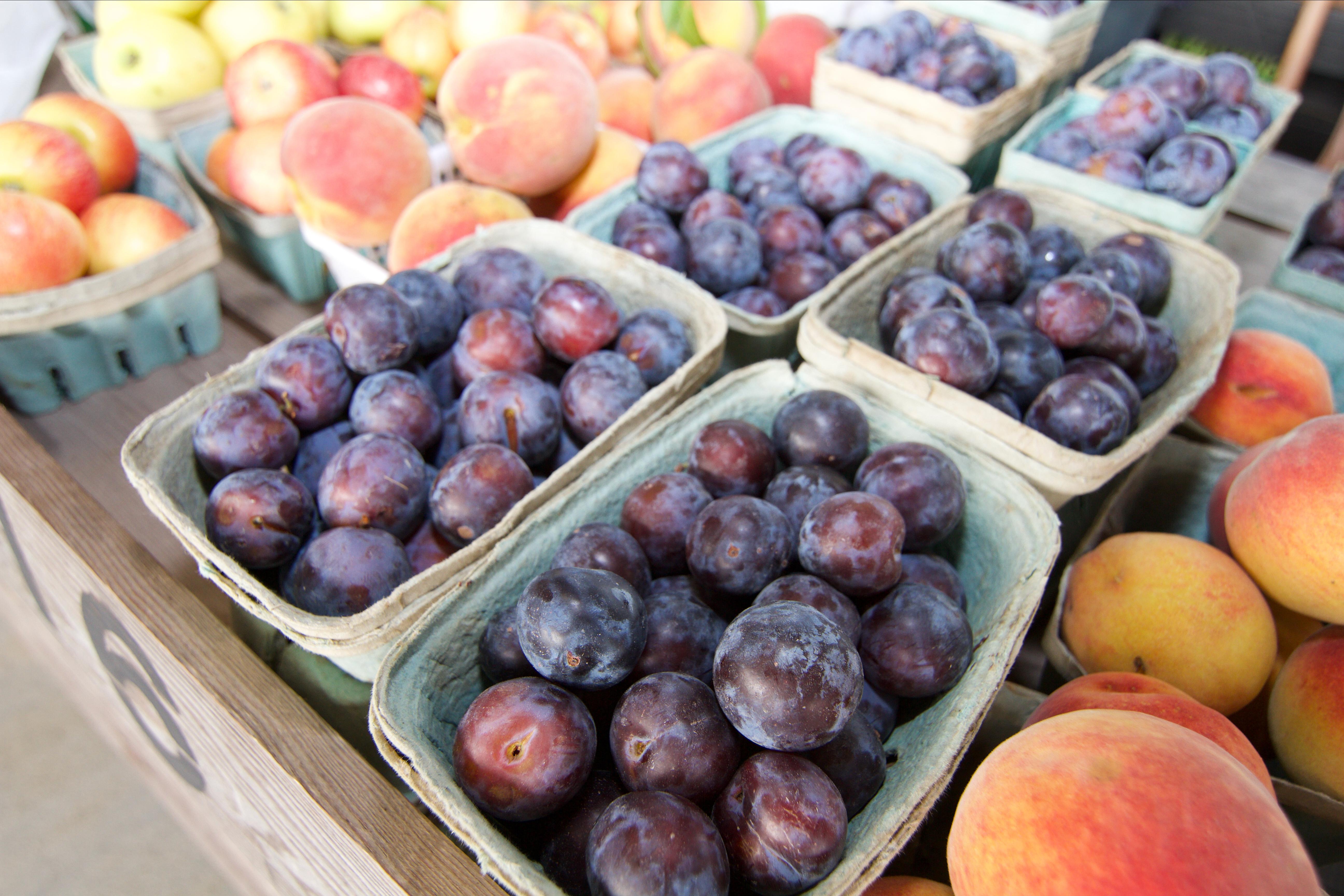 Explore the Foodie in You
Fresh produce in season in the summer consists of tomatoes, blueberries, corn, cucumbers, melons, okra, peaches, summer squash and Vidalia onions just to name a few. If you find yourself leaving with enough bounty to feed a small army, don't fret and start cooking! Continue reading for some tried and true recipes that will have you earning top honors as a chef among your family and friends.
In the Tennessee River Valley, there is no shortage of tomatoes. Check out this popular recipe from the Wildflower Café in Mentone, Ala. And it is safe to say any variety of tomato will suffice if your local farmers market does not have roma tomatoes.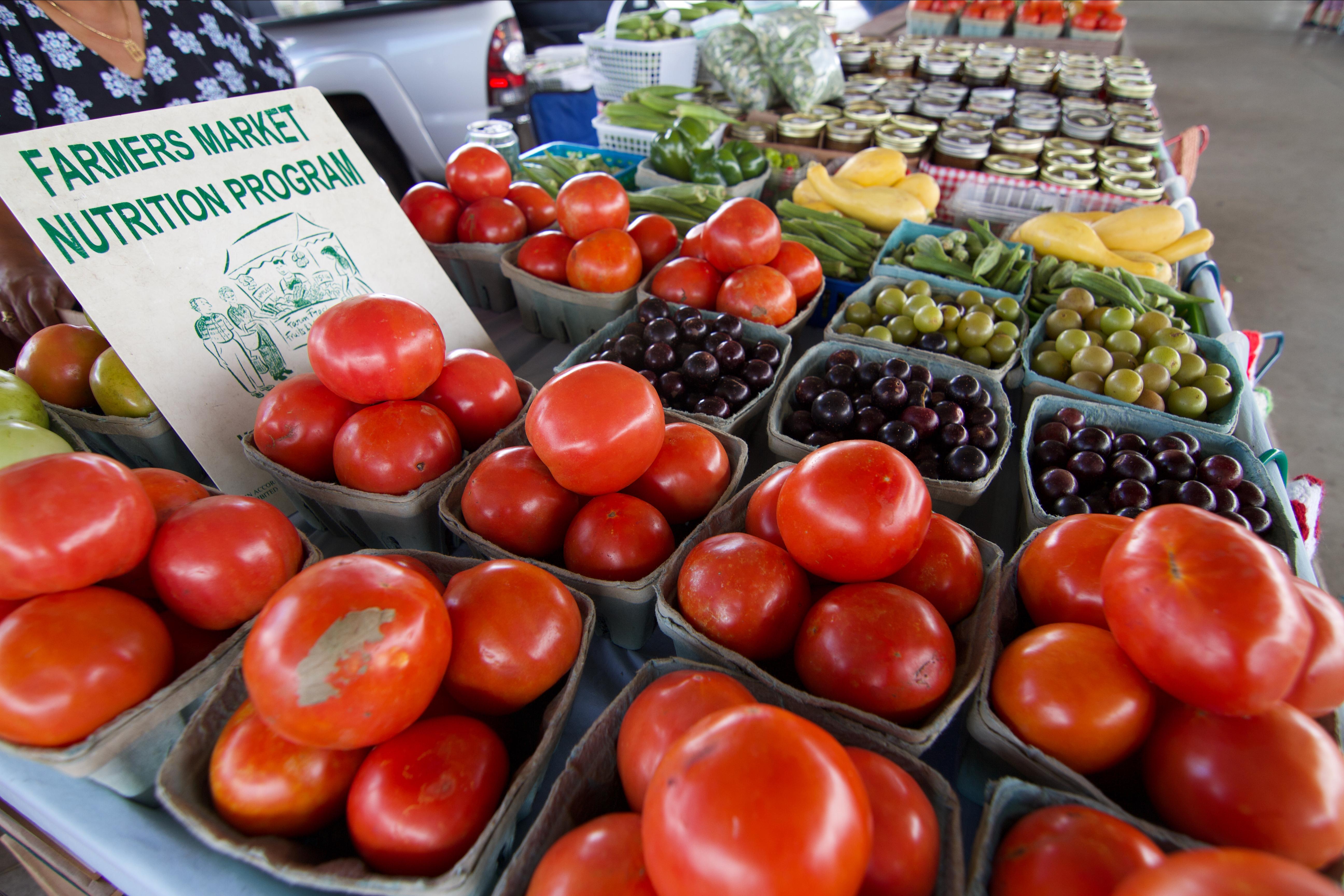 July is national grilling month so fire up the grill and enjoy a tasty creation by world champion pitmaster, Chris Lilly of Big Bob Gibson BBQ. Grilled Mexican corn is full of flavor and a quick and easy accompaniment to barbeque chicken or grilled steak.
Cucumbers are great for dunking in a tzatziki dip. Check out this quick and easy five ingredient recipe.
This recipe for a peach parfait calls for raspberries but blueberries would probably be just as delicious.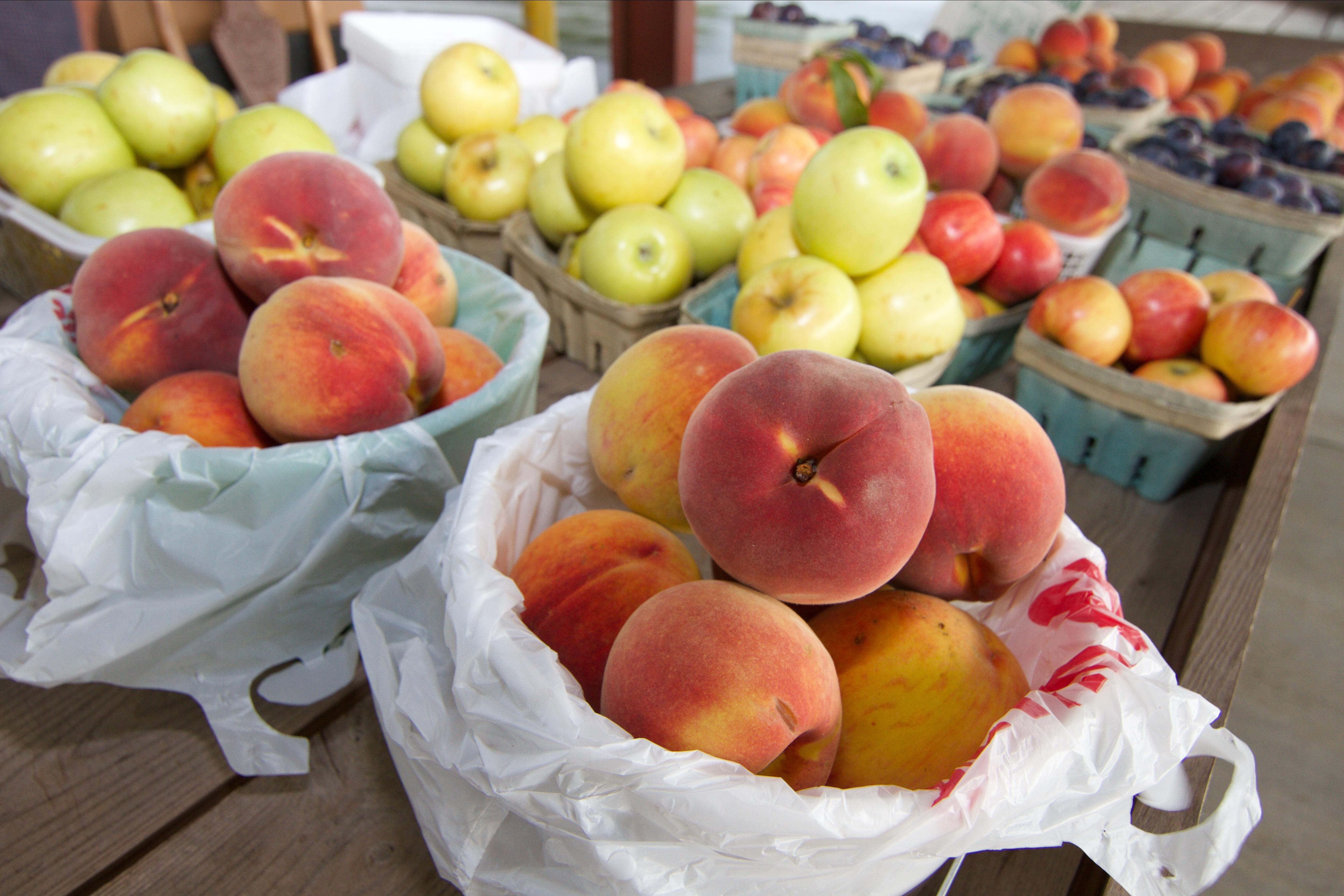 For those in search of comfort food, this old-school squash casserole recipe will sure to hit the spot.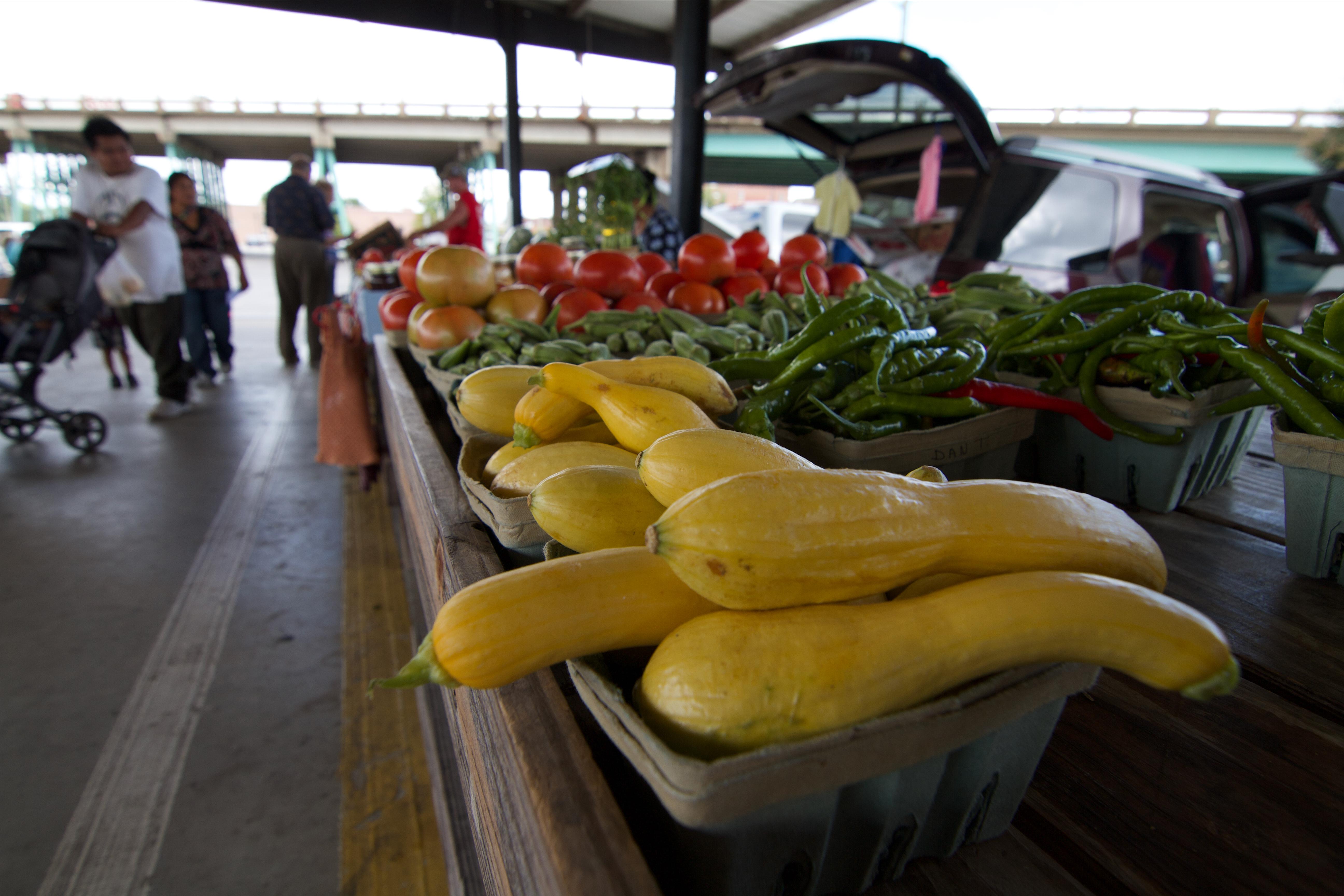 For a different take on a summer salad, try a combination of watermelon and cucumbers. It makes for a great accompaniment to grilled chicken or steak.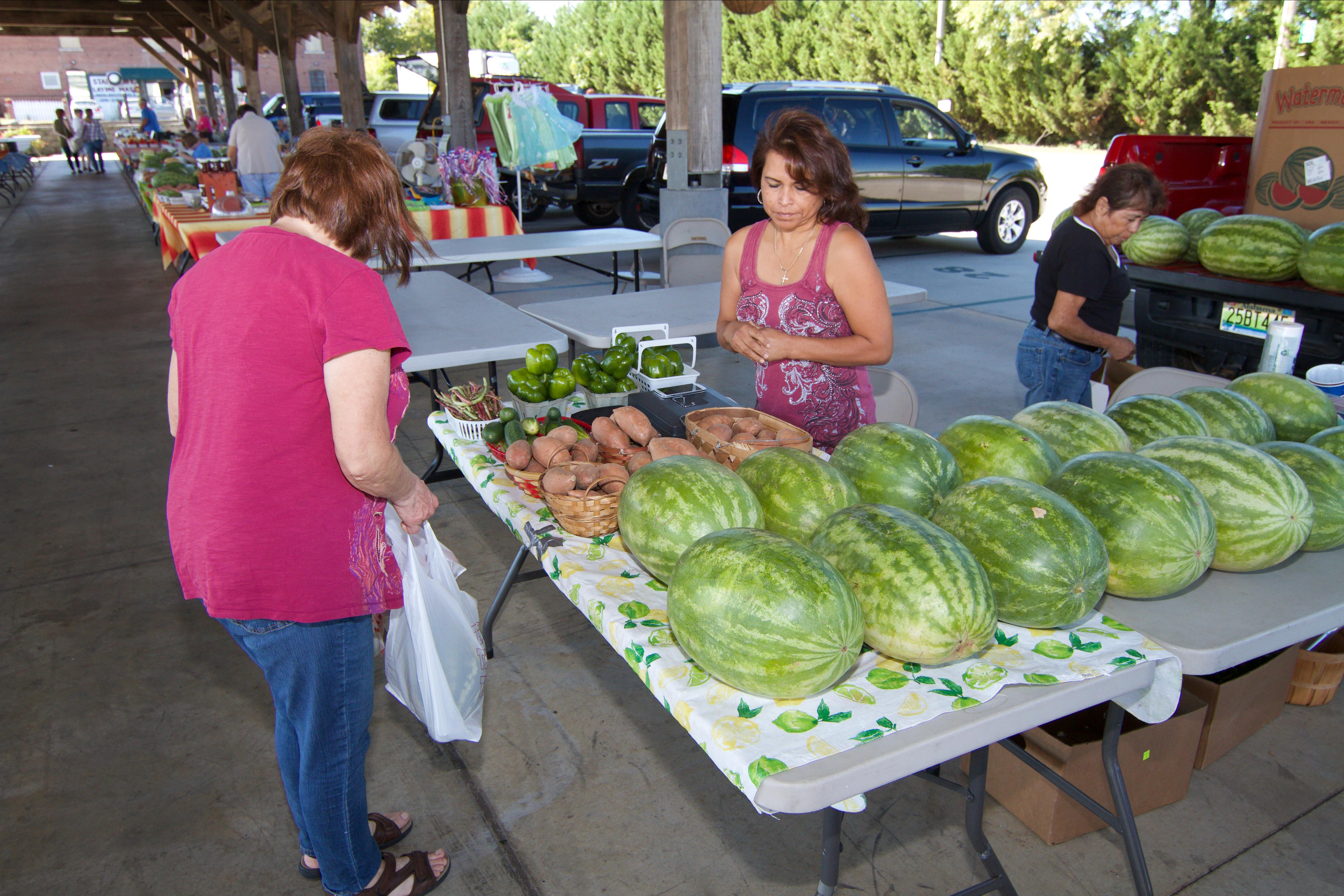 We all know okra fried to a golden-brown reigns king in the South, but to change things up a bit from time to time, try it roasted. Here is a quick and simple recipe when you don't feel like standing over a hot stove.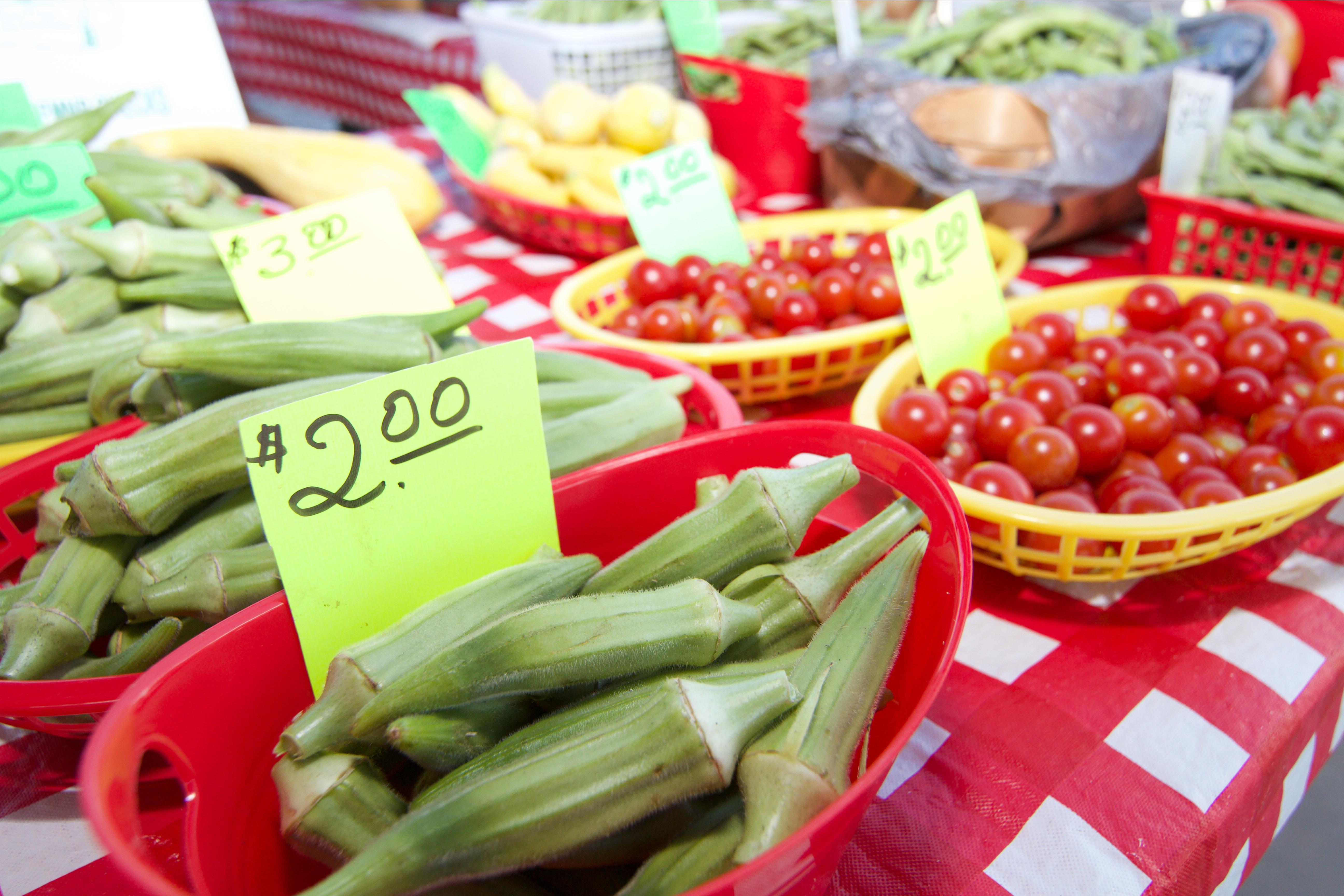 Did you know you can make a casserole out of Vidalia onions? It's great as a side dish or as a topping on a grilled burger.
U-Pick – A Family Affair
For those of you that want to get your hands a little dirty, head over to a local farm and try picking your own produce. In eastern Tennessee, there are close to 20 farms offering u-pick where visitors can pick their own produce. The most common product is blueberries, but you can also find muscadines, blackberries, tomatoes, strawberries, peaches, apples and more, depending on the season. If you are in the eastern Tennessee area, use this map to find a u-pick near you. Don't forget to call before heading out to confirm hours of operation and to check on picking conditions.
Hit the Road
No matter where the roads take you in the Tennessee River Valley, you are bound to come up on a road-side stand or a farmer's market. Along with fresh local fruit and vegetables, this is a perfect opportunity to chat with a farmer. Many will be glad to offer tips and suggestions for starting a garden, and perhaps share a favorite recipe or two. And, remember to arrive early at the farmer's market for the best selection. Popular items tend to run out early in the day.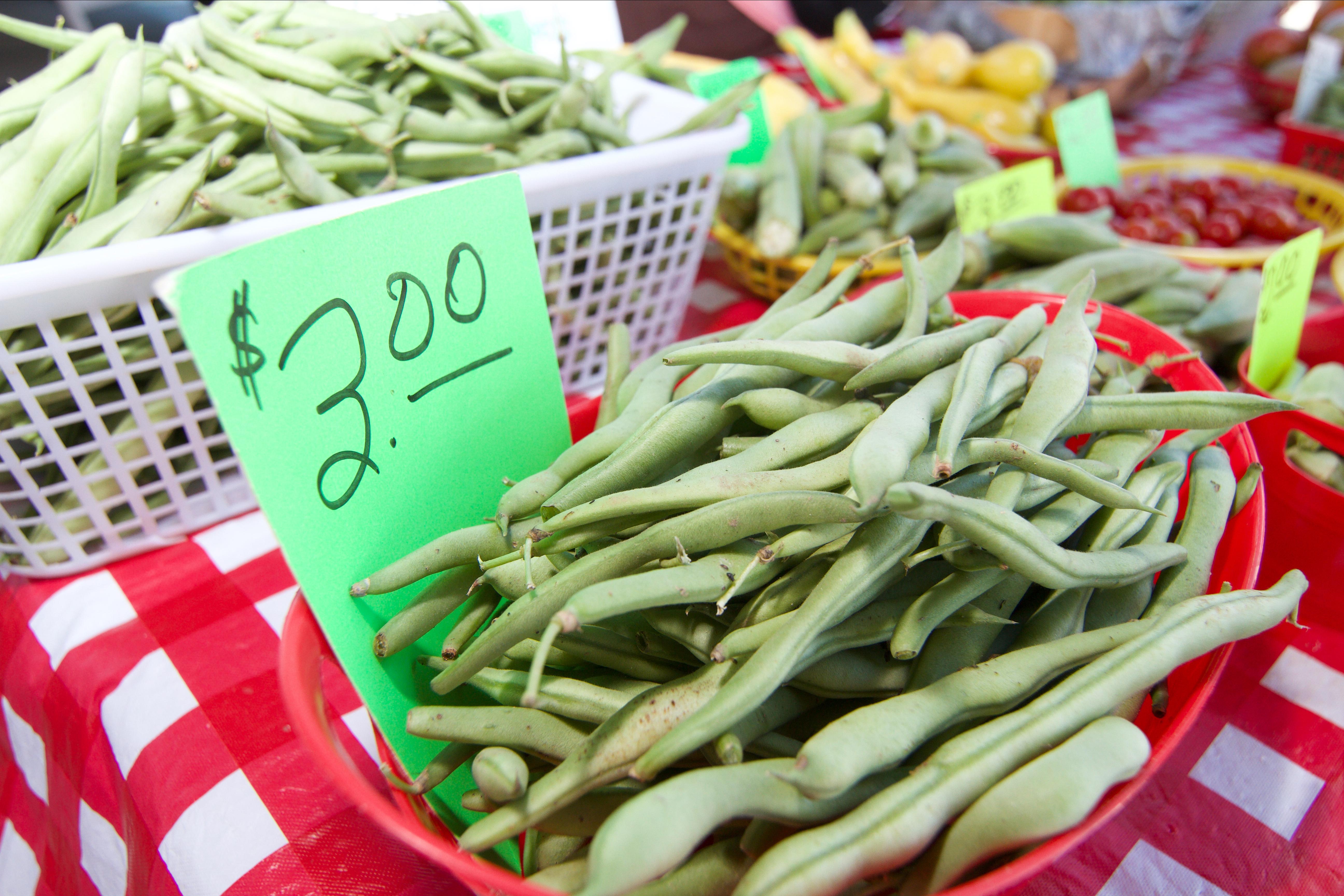 Check your plans before you travel and be aware that opening hours may vary due to COVID-19 precautions. Please check directly with venues, businesses, attractions and shops before visiting by calling ahead or checking their website for up-to-date information. With the Tennessee River Valley Geotourism MapGuide, you can identify places to explore and plan itineraries to see places around the region. It's time for you to share your stories and start some new ones!